F2100D 63 USA 400-470MHz IDAS/ANALOG portable (5W) with 16 channels, no display, includes rapid charger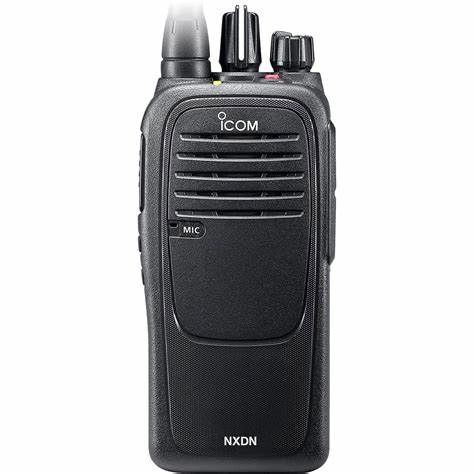 F2100D 63 USA 400-470MHz IDAS/ANALOG portable (5W) with 16 channels, no display, includes rapid charger
Compact, Waterproof IDAS Portables
The F1100D/F2100D Series is a sleek portable radio that fits nicely in your hand and designed to be the go to entry to mid level digital radio. Three model choices, basic – no display, simple – display with simple keypad, and full – display and fully DTMF keypad, include an array of features such as IDAS digital mode operation in IDAS conventional and multi-site conventional, intelligent emergency functions, and a rugged waterproof & dustproof chassis. A high-power handling capacity speaker and acoustic improvements provide class-leading (1500 mW) loud and clear audio. This radio is ideal to meet the needs of a wide range of businesses including education, hospitality, and retail.
Channels:

 
16 or 128 channels

Output Power:

5W (VHF & 400-470) / 4W (450-512)

Frequencies:

 
136-174 MHz
400-470 or 450-512 MHz

Waterproof rating:

 
IP67

Programmable Keys:

 
3 or 7

Versions:

 
No display
Display with simple keypad
Display with full DTMF keypad
IDAS™ Features
The F1100D series provides NXDN™ CAI-based IDAS digital model operation in IDAS conventional and multi-site conventional. The following IDAS features are available:
IDAS™ Type-D single-site trunking
Analog/digital conventional mixed mode operation
AMBE+2™ vocoder
Over-the-Air updates the Alias list (call list) without programming (LCD versions)
Individual, group and all call
Status all and polling
Short data messages (LCD versions)
Call alert
Radio check (RX only)
The call list can save up to 500 ID numbers for IDAS or MDC1200 signaling system to show in the alias name
Safety & Security Features
For emergency situations the F1100D series includes an emergency key and four emergency functions: man down, motion & stationary detection, lone worker, and surveillance function.
The F1100D Series also includes low-level, 16 bit Digital Voice Encryption.
Built-in Analog Signaling
The F1100 series comes all the popular analog signaling including 2-Tone, 5-Tone, CTCSS and DTCS for group communication and selective calling. MDC features include PTT ID, Emergency (TX/RX), Radio Check (RX), Stun (RX), and Revive (RX).
Additional Features
Channel announcement
Siren sound for security alarm
AquaQuake™ to clear water away from the speaker grill
DTMF auto dial memories
"Shift key" function increase the number of programmable key assignments
Three color LED